About Costa Rica Real Estate
The Guanacaste Province of Costa Rica The Guanacaste Province of Costa Rica extends along the Pacific coast from the border with Nicaragua in the north to the Rio Bongo in the south, including most of the Nicoya Peninsula and the west side of the Guanacaste mountain range. It is known as the "Gold Coast" and has the best climate around. Hot, dry weather and a short rainy season make this region ideal for sunbathing, water sports and all types of outdoor activities. It's especially popular with surfers and fishermen, who find the conditions among the best on the planet. It has unspoiled beaches (and lots of them), savannas and dry tropical forests that call both locals and foreigners to discover the area's rich folklore and tradition.
Having been the cattle country of Cost Rica for many years, there are many tico-style rodeos, patron saint festivals and events to see and sample the delicious variety of typical foods and drinks. The region also includes the 5 volcanoes in the Guanacaste Range, which are Orosi, Rincon de la Vieja, Miravalles, Tenorio and Arenal, and Lake Arenal. It is an area with many national parks, rivers for whitewater rafting and kayaking, and great surfing destinations. Diving is very popular here, and there are many dive shops in Playa del coco and Playa Ocotal. There are also a growing number of 9 and 18 hole golf courses in the area. Liberia is the capital city of the Guanacaste province and the main place of commerce. There are many banks, stores and restaurants in the city. The recently expanded Daniel Oduber International Airport is just outside the city on the main road to the beach areas. This airport has many direct flights from the US and Canada, and is just a 20 minute drive to the beach areas. The main beach town close to Liberia is Playa del Coco, only a 20 minute drive from the airport on paved roads. Playa Del Coco is Costa Rica's oldest fishing village and a tourist destination for both locals and foreigners. It has many attractions including hotels, restaurants, sodas (a tico style café) stores, nightlife and even a casino. It is also the hub on development in the area, including the Las Palmas project, the first major project in the area, and a major success. Other beach towns include Playa Ocotal, Playa Hermosa, Playa Panama, Playa Portrero and many others. Each has a distinct feel so you can never run out of beaches to go see.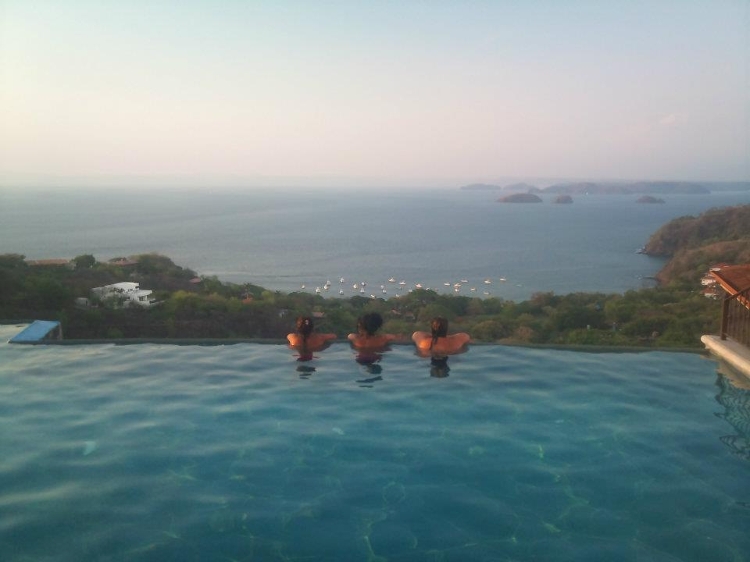 Purchasing and Selling Real Estate in Costa Rica
If you are interested in purchasing property here, it is relatively easy for a foreigner, unlike many other countries that have many restrictions or do not allow land purchases by foreign persons. In Costa Rica, you do not have to be a resident to own property and you are entitled to the same ownership rights as the citizens of Costa Rica. With small exception, the first 200 meters of property along the beachfront cannot be purchased, it is owned by the government and is for public use. It is prohibited to build anything on the first 50 meters from the beach and cannot be turned into a private beach. The next 150 meters can only be developed under a leasehold ownership. You should have a well-qualified real estate agent assist you in your purchase. Much of the job of the agent is to research title, along with your attorney, and to make sure that all of the documentation is correct and filed with the proper government agency. Purchasing property in Costa Rica may seem very different than where you live but I have worked with many buyers from many parts of the world and can help you to understand the process. Most foreigners buy property in the name of a corporation set up by their attorney. It is easy and inexpensive, and also provides some liability advantages. Title insurance is available from companies like Stewart Title and First American Title.
Loans may also be available, depending on the type of property and your home country. Closing costs are minimal, property taxes very low and there are no capital gains taxes in Costa Rica. If you are from the U.S. you can also use our I.R.A. or 401K to purchase property here. I know how it is done and can recommend the right attorney to complete the paperwork. Buyers from outside of Costa Rica are making their way here for many reasons. Playa Del Coco, Playa Hermosa and playa Ocotal all have new condo developments that are attracting foreign owners. Some are looking for a second home or getaway, and have a property management company rent their condos or homes when they are away. Others use their second home or condo as a home base to escape those cold winters in the northern hemisphere. There is that other group that has decided that they have shoveled snow for the last time and wanted a slower, simpler lifestyle that involves sandals and shorts year-round. I can help you find a home, condo or town house, many which are suitable for rental in the tourist market. Some of the condos and town houses are pre-construction, others are resales of existing properties. There are several new in-land developments that offer lots in many sizes from a hectare (2.4 acres) and more. There are both golf and equestrian complexes in development near Liberia.
There are also ranches, farms and raw land available for purchase and for development. I can assist you in finding your property, negotiating all of the terms of the contract and handling the involved paperwork. I can recommend the right professionals needed for your project, anything from the attorney needed for your closing, contractors if you are constructing a house or developers if you are involved in a larger project. We also can take care of managing your property if you are interested in renting it while you are away. I look forward to helping you find your piece of paradise here in Costa Rica. Please feel free to contact me by phone or email with any questions you have.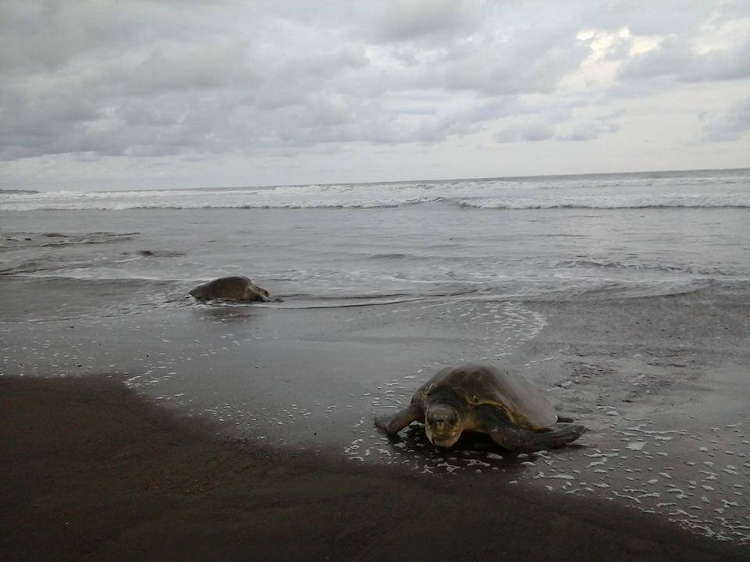 RESIDENCY IN COSTA RICA(Main categories)
Residency as an InvestorThe foreigner and family (spouse, parents, single siblings and children) canapply for this type of residency if foreigner has investments in Costa Rica forUSD$200.000. The investment should be in specific areas as tourism,reforestation, shares in a CR corporation, properties and/or any other activitysupported by the Costa Rican government. The foreigner will be given atemporary residency and can work in CR only if he has its own costaricancorporation/business. After 3 years of temporary residency, foreigner canapply for permanent residency with no restrictions.
Residency as a RenterThe foreigner and family (spouse, parents, single siblings and children ) canapply for this type of residency if foreigner receives USD $2.500 - as amonthly income during the following 5 years or has bank investments in CRfor USD$150.000 and will not work while living in Costa Rica ( ImmigrationLaw will change soon and required bank investment in CR will beUSD$60.000 during 2 years or foreigner must prove he will receive a monthlyincome of USD$2.500 during 2 years) To prove the income, the foreignermust get a letter from a Costa Rican Bank , financial institution , foreign bank,CPA or Law Firm certifying he will be receiving a monthly income ofUSD$2.500 for the next 5 years. If letter is issued outside CR must beauthenticated either by correspondant CR Consulate or through "Apostille"Process. The foreigner will be given a temporary residency and can work inCR only if he has its own costarican corporation/business. After 3 years oftemporary residency, foreigner can apply for permanent residency with norestrictions.
Residency as a Retired PersonThe foreign and family (spouse, parents, single siblings and children ) canonly apply for this type of residency if he is entitled to a lifetime pension ofUSD$1000 per month in their country of origin .The foreigner must obtain aletter to prove lifetime pension and letter must be authenticated either bycorrespondant CR Consulate or through "Apostille" Process. The foreigner willbe given a temporary residency and can work in CR only if he has its owncostarican corporation/business. After 3 years of temporary residency,foreigner can apply for permanent residency with no restrictions.